OnElectro
Budowa i utrzymanie sklepu
GNIAZDA, ŁĄCZNIKI, ŻARÓWKI LED, OPRAWY, AUTOMATYKA
O projekcie
Firma Elektro-Mad Sp. J jest firmą rodzinną, gdzie doświadczenie i nowe technologie uzupełniają się oferując Nowoczesny Sklep Elektryczny onelectro.pl. W ofercie znajdziemy bogaty wybór profesjonalnych artykułów elektroinstalacyjnych i oświetleniowych.
Firma SmartMage była odpowiedzialna za przygotowanie i wdrożenie nowej, responsywnej szaty graficznej oraz opracowanie i uruchomienie wydajnego środowiska produkcyjnego.
Klient: Elektro-Mad Sp. J.
Adres sklepu:  onelectro.pl 

Projekt graficzny: SmartMage
Zakres: Projekt oraz kodowanie maski RWD, hosting, stałe wsparcie techniczne.

Szybki wybór metod dostawy oraz płatności.
Możliwość importu produktów do koszyka z pliku csv.
Zapis koszyka umożliwia wykonanie zamówienia w późniejszym czasie bez potrzeby ponownego wyszukania produktów.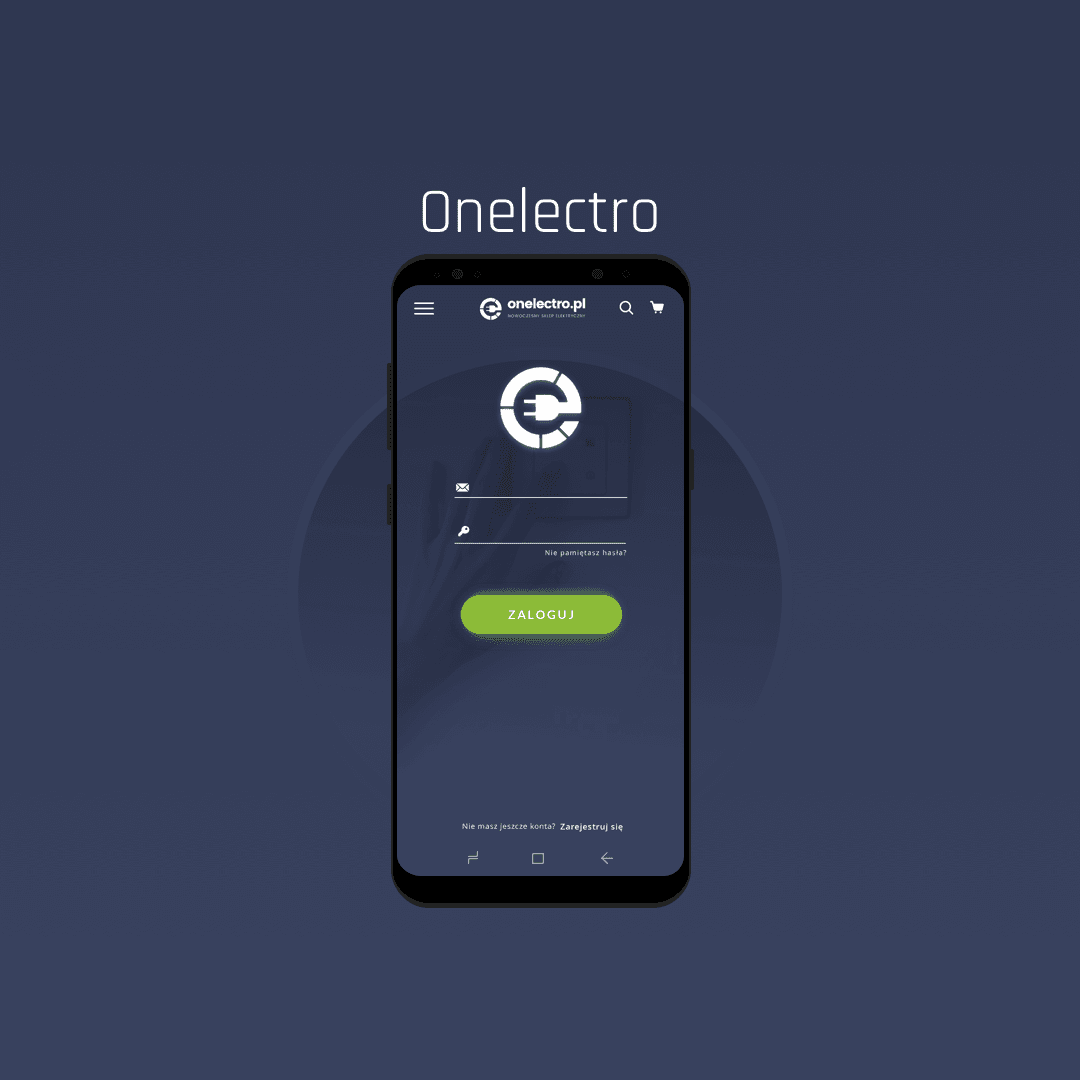 Dziękujemy za zaufanie i miłe słowa
"We came to SmartMage because of its reputation for creating custom modules. They have built a very popular Magento module called "SmartMage Paczkomaty" that allows seamless integration with one of Poland's biggest parcel delivery providers.
The SmartMage team really knows their strengths, so they were very confident about what can and what can't be done. We appreciated their expertise which allowed us to avoid unnecessary costs."

Piotr Ankudowicz
Project Manager • Home&You (BBK SA)
"Going beyond implementation to suggesting their own solutions, SmartMage has become a true partner. Their proactive communication and attentive service are notable, as are the sales and SEO results they've delivered.
Contact with the customer and how much they are involved in the project are great.
New website is awesome. Customer loves it. We are getting better and better in SEO and our sales are bigger – especially in mobile version of the website."

Tomek Szymczyk
Head of eCommerce • BladeVille
"Even when the problem isn't specifically related to the shop, we can expect they will help us to find a solution.
SmartMage has the flexibility and determination to finish tasks efficiently, working within the given budget. The team took over full maintenance for their online store, making the company's schedules more manageable."

Paweł Szczerba
CEO • GlassoGroup Inc.
"SmartMage team helps us with connecting the dots. Every issue is always explained in a straightforward way.
The end users praised the website for having a fast loading speed and for the functionality of the filters. SmartMage also helped in creating online visibility for the client along with providing great analytics reports."

Marta Chlebowska - Trojak
Manager eCommerce • Obsessive
"Their engagement, communication, and problem-solving skill are impressive.
Since SmartMage joined the project, the e-commerce platform becomes more useful and the conversion rate has been improving. The team is knowledgeable about e-commerce development. Moreover, they hold weekly meetings to discuss tasks and deadlines."

Katarzyna Wyszyńska-Mytych
Manager eCommerce • ARKANA Cosmetics
Potrzebujesz zaufajnego zespołu do wdrożenia swojego Magento?
…a może chcesz wiedzieć "Ile kosztuje sklep" ?
Przegadamy to i działamy!